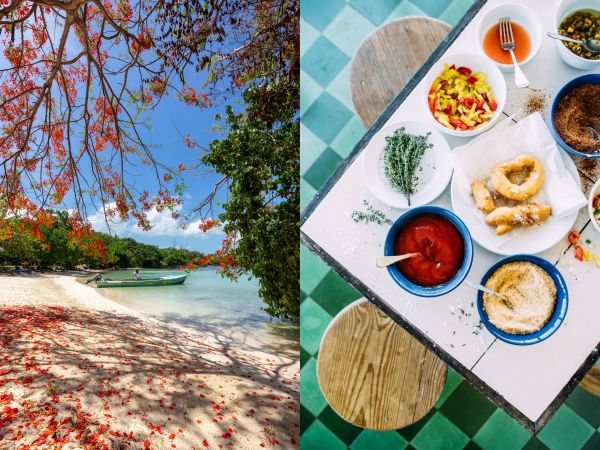 Did you know that Jamaica is the island where Bob Marley, the founder of reggae music, and Usain Bolt, the multiple Olympic champion, were born?
The James Bond character was also born on the island, from the pen of Ian Fleming. And that is not all, one of the best coffees in the world is produced in the Blue Mountains!
With the Jamaica Booking Rewards you can earn up to € 200, - per year and many more rewards, such as a special Jamaica Familarization trip for easily registering your Jamaica bookings!
How does it work?
Enter your Jamaica bookings to make money. To be eligible, bookings must include flights and accommodation or accommodation only, both with a minimum of 7 nights.

Special: Every booking up to and including September 30, 2021 will be rewarded with € 20 (arrival until December 31, 2021). The arrival date of the customer (s) is decisive.

With the Jamaica Rewards you can earn up to € 200,- per calendar year.

Every time you earn a cash reward, it will be loaded into your account where you can choose to receive the money via MasterCard card.

By participating in the Jamaica Rewards program, you will also have the opportunity to earn a place on a study tour and participation (in Jamaica Rewards promotions) organized by the Jamaica Tourist Board.

Agents are rewarded as top destination bookers. Every year, the best bookers are selected to participate in the "Jamaica White Affair" and are flown to Jamaica and treated to the best that destination has to offer. To increase your chances of attending the "Jamaica White Affair", we ask that you register your Jamaica bookings.

Group bookings are considered as one (1) single booking and should not be treated as a split booking if guests share the same arrival date, reference number or lead booker.

Participation is exclusively reserved for employees of travel agencies and independent travel agents and is personal.
For information about Jamaica, the White Affair, the Photo Gallery and News, please click here.
Jamaica Tourist Board

There are important additional terms related to this program. Read Campaign terms and conditions